LOL will "punish himself" by staying in office LOLOLOLOLOL.... Says the picture isn't really him, but also says he's gone in blackface before.... So he's apologizing that what ? That he didn't actually do it and wishes he did ?

LOLOLOL There's nothing better that when a White Liberal gets his Honky Pass Pulled.

https://www.washingtontimes.co…e7_B9mymHdq11lhSHM6-mGL_o
Northam now says racist photo isn't him, won't resign
Says quitting would deny state chance for conversation on race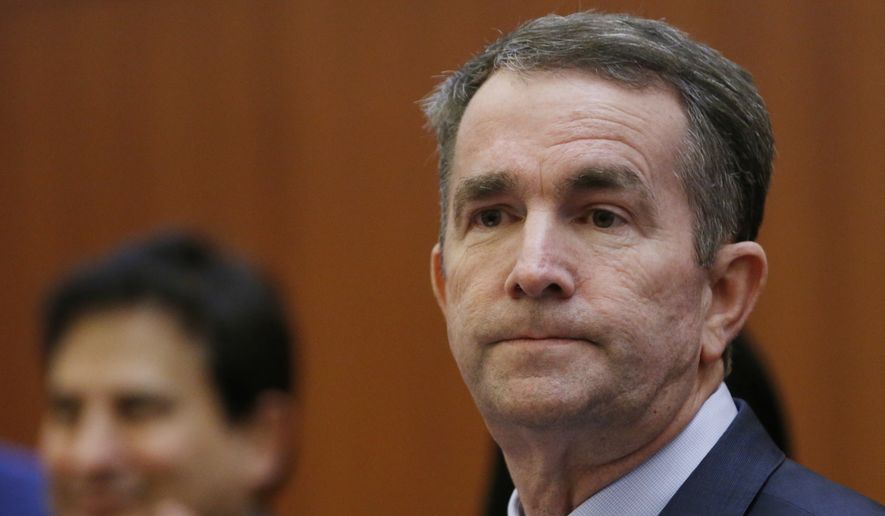 Virginia Gov. Ralph Northam prepares to address a news conference at the Capitol in Richmond, Va., Thursday, Jan. 31, 2019. Northam made a statement and answered questions about the late term abortion bill that was killed in committee. (AP Photo/Steve ... more >
Print
By Stephen Dinan -

The Washington Times - Updated: 3:23 p.m. on Saturday, February 2, 2019

Virginia Gov. Ralph Northam said Wednesday that while he has darkened his skin before to imitate a black man, he doesn't think he is in the photo that appears on his 1984 medical school yearbook page showing someone in blackface and another person in a KKK costume.
Mr. Northam, speaking in Richmond, cast himself as a martyr of his times, saying he won't resign because that would be the easy way out. Instead, he said, he will stay in office to punish himself and to force "a discussion about these difficult issues."
He acknowledged his version of events over the photo was unlikely to be accepted, saying he realized it convoluted.
But he insisted he didn't know of the photo's existence, never bought the yearbook, and despite initially saying it was him, no longer believes that was so.
"I have made mistakes in my life, but what caused this stir-up yesterday, I am not responsible for. That is not me in that photo," he said. "That's not me, that's not who I am."