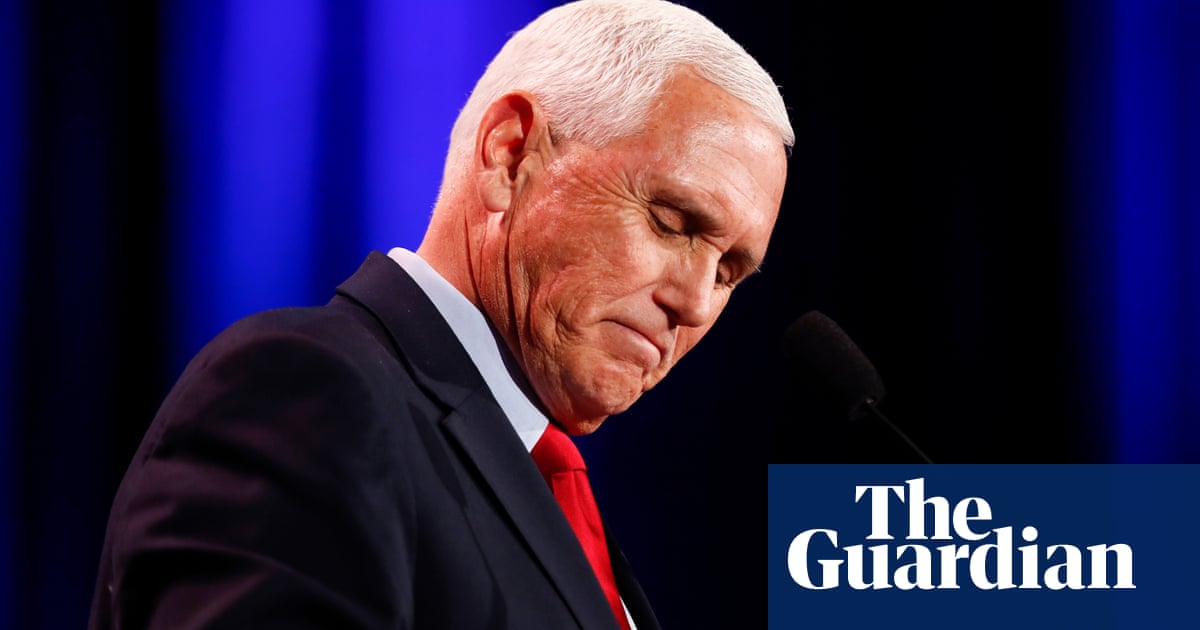 Classified documents discovered at Mike Pence's home in Indiana – report
About a dozen classified-marked documents found by former vice-president's lawyer were turned over to FBI, CNN reported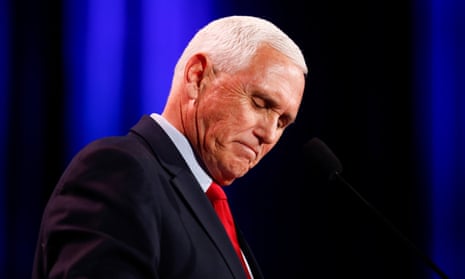 Mike Pence was vice-president from 2017 to 2021. The reported discovery follows a series of such discoveries at properties connected to Joe Biden. Photograph: Caroline Brehman/EPA
@MartinPengelly Tue 24 Jan 2023 12.27 EST
A lawyer for Mike Pence discovered about a dozen classified-marked documents at the former vice-president's home in Indiana last week, CNN reported on Tuesday.
The reported discovery follows a series of such discoveries at properties connected to Joe Biden.
As in the case of the Biden discoveries – which also related to his time as vice-president, to Barack Obama from 2009 to 2017 – the documents discovered at Pence's home were turned over to the FBI, CNN said, citing multiple sources.
The president whom Pence served as vice-president from 2017 to 2021, Donald Trump, is also under Department of Justice investigation for retaining classified documents.
Trump, however, was found to have held on to many more than Biden – and Pence – and to have obstructed attempts to recover them. Trump's Mar-a-Lago residence in Florida was raided by the FBI.
Special counsels have been appointed to investigate Biden and Trump over the retention of such records.
Trump claims that as president he could declassify any document he chose.
Republicans in Congress have used the discoveries at a Biden office and his Delaware home to pressure the president, claiming vice-presidents do not have the power to declassify records.
CNN noted that Pence had "repeatedly said he did not have any classified documents in his possession".
The news outlet also said it was "not yet clear what the documents are related to or their level of sensitivity or classification", and added that Pence's team planned "to notify Congress on Tuesday".