https://www.scmp.com/news/asia…s-least-8-injured-reports
Japanese man in Joker outfit who injured 17 on Tokyo train in Halloween knife attack 'wanted death penalty'
Passengers initially thought it was a Halloween stunt by Kyota Hattori, 24, but they rushed away when they saw him brandishing a long knife
An academic warned that young people are under increased stress during the coronavirus pandemic, and similar incidents are 'highly likely'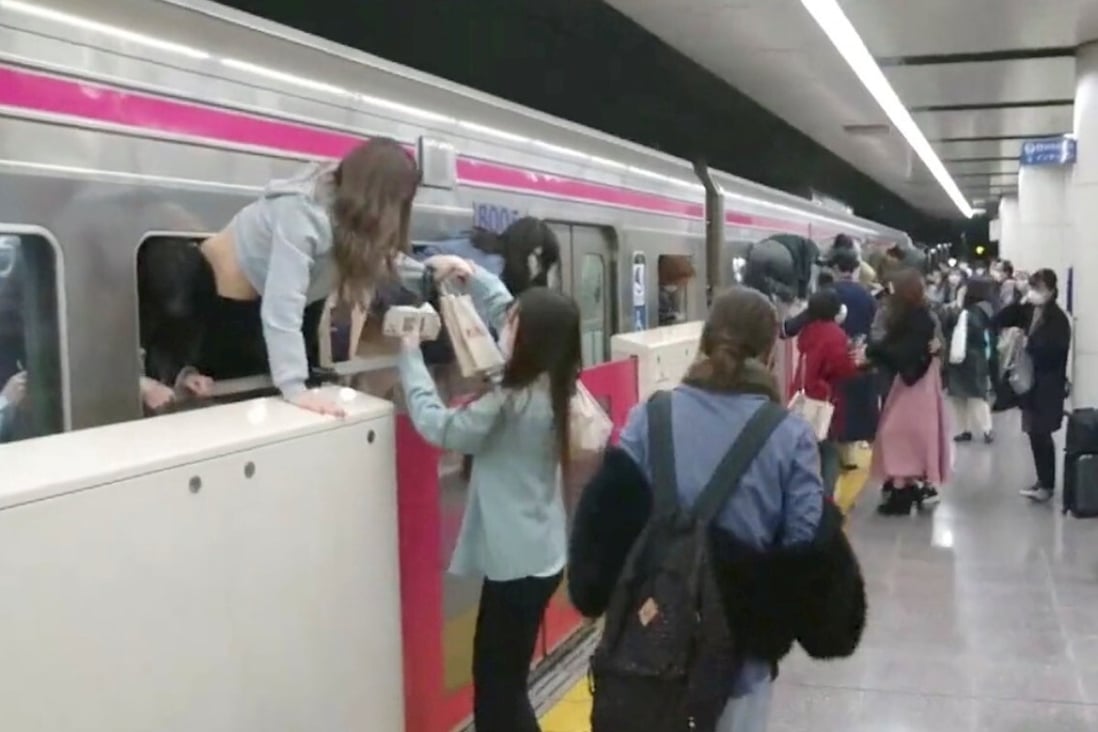 A 24-year-old Japanese man dressed in a Joker outfit who attacked passengers on a Tokyo train on Sunday night, injuring 17 people, had expressed admiration for the infamous Batman comic villain and "wanted to kill people and be given the death penalty", police said.
The man, who identified himself as Kyota Hattori, was arrested at the scene on suspicion of attempted murder. Videos aired of him smoking a cigarette, dressed in a purple suit with a bright green shirt and tie
The incident sparked panic and chaos in a country where violent crime is rare, and TV footage showed terrified passengers running through the train as smoke filled the carriage.
A male passenger in his 70s was in critical condition after being stabbed in the chest on the train, with the attack taking place as partygoers headed into the city centre for Halloween gatherings.